An Archive of Sold Items
Everything in this section is for reference only. All items have been sold.
PHOEBE ANNA TRAQUAIR (1852 - 1936)
'The Easter Jewel'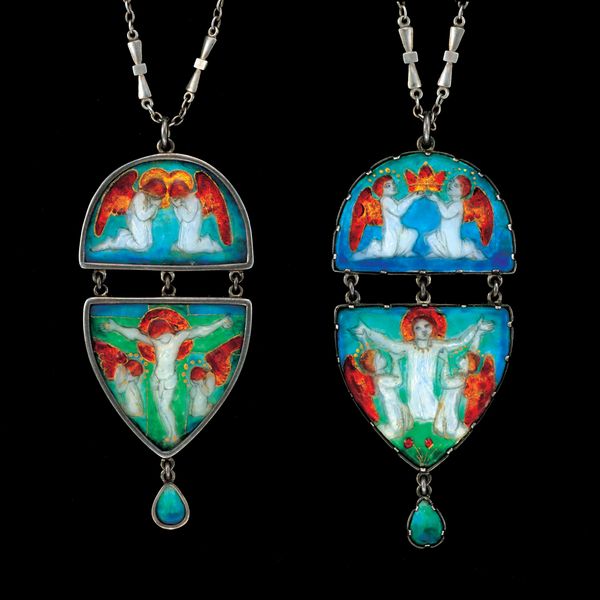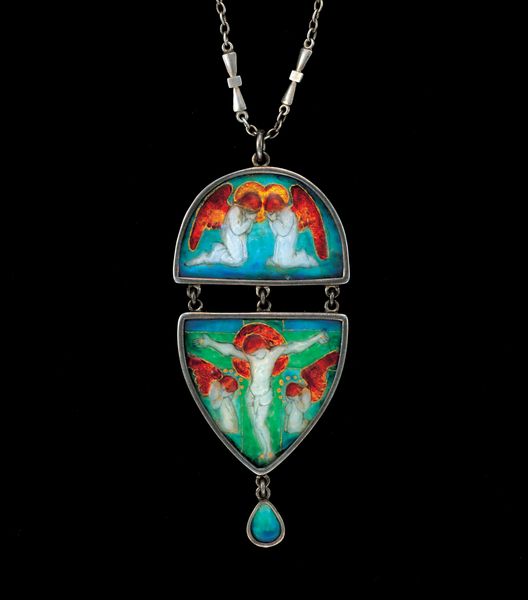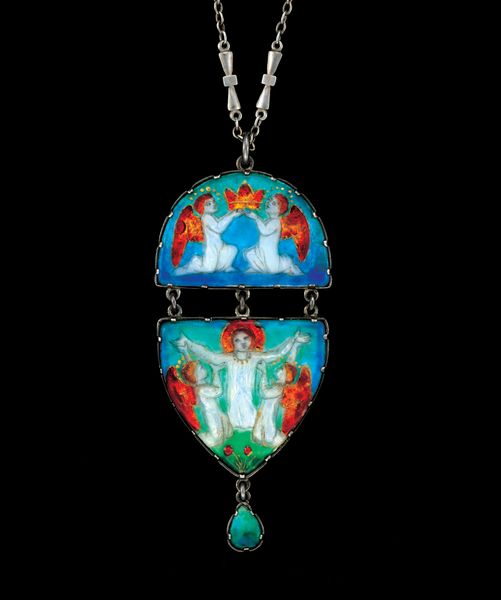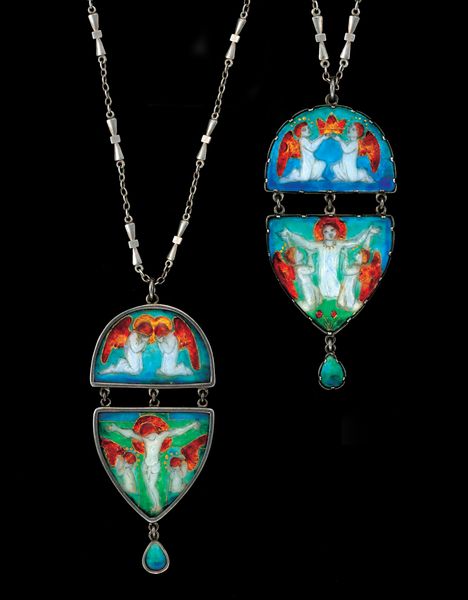 Back
PHOEBE ANNA TRAQUAIR (1852 - 1936)
'The Easter Jewel'
Silver Enamel
W 3.10cm (1.22 in) | L 7.50cm (2.95 in)
| | |
| --- | --- |
| Origin | Scottish, c. 1902 |
| Case | Fitted Case |
An exquisite, egg shaped, reversible pendant by Phoebe Traquair
Her versatile & accomplished oeuvre included mural decoration, painting, furniture decoration, book illumination, embroidery, enamelling & jewellery. Harmonising art with life, she expressed through her work, the beauty of nature & the trials of the human spirit. '.....I have come from her work overwhelmed, astonished, as I used to come long ago from Blake, & from him alone. She differs from all other modern devout painters but him in this supreme thing. The nearer she approaches the Divine the more passionate become the lines - the more expressive the faces, the more vehement is every movement. To the others the world is full & the spirit empty'. The letter written in London on 16 June 1906 by the poet W.B. Yeats to Lady Gregory.
Provenance
The Artists family.
Literature
llustrated in our book:
Beatriz Chadour-Sampson & Sonya Newell-Smith, Tadema Gallery London Jewellery from the 1860s to 1960s, Arnoldsche Art Publishers, Stuttgart 2021, cat. no. 287
The Grosvenor House Art & Antiques Fair, 2001, Handbook, Published in association with Harpers & Queen, Silver, Jewellery & Objects of Vertu, Tadema Gallery, Stand 21, illustrated p. 272.
cf. Phoebe Anna Traquair 1852-1936, exhibition catalogue by Dr. Elizabeth Cumming, National Galleries of Scotland, 1993. 'A noble passion & an exalted inspiration': the Art & Craft of Phoebe Anna Traquair.
Helen Ritchie Designers & Jewellery 1850-1940, Jewellery and Metalwork from the Fitzwilliam Museum, 2018, pp. 53-56 biography

Ref No 3487
Sold
CALL DEALER