KARL ROTHMÜLLER (1860 - 1930)
Superb Octopus Ring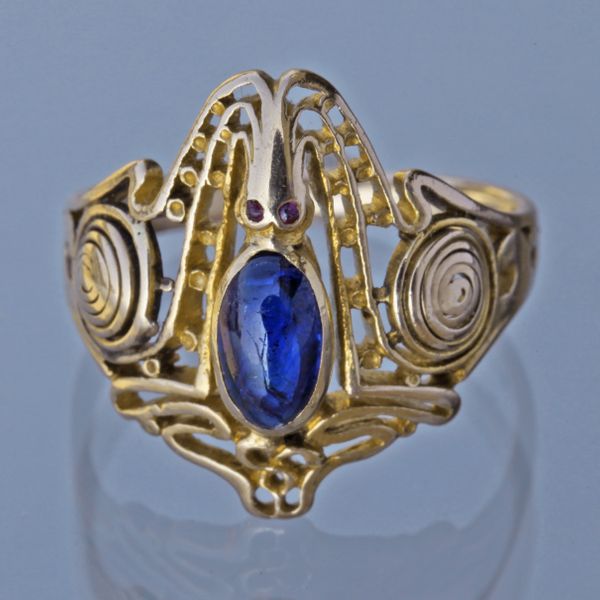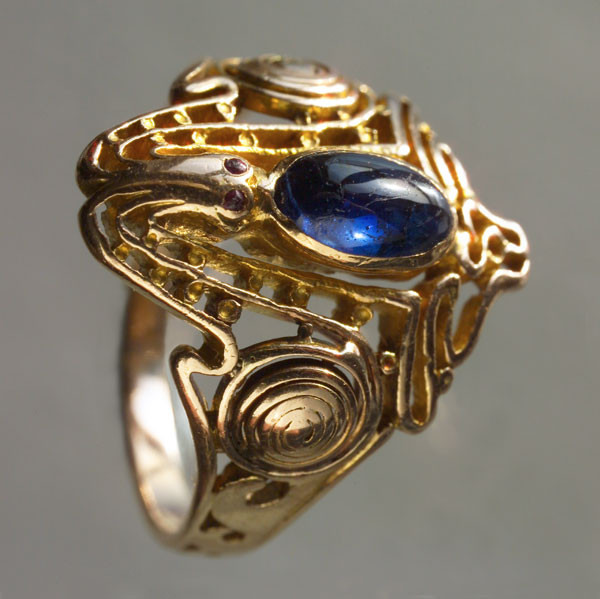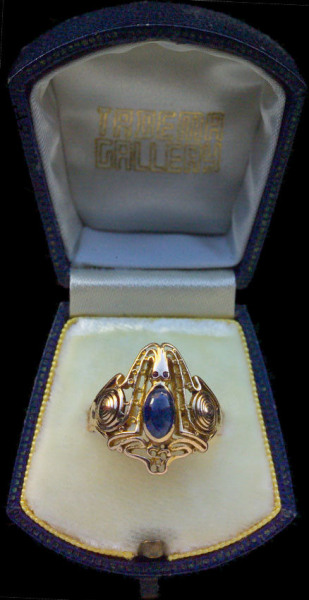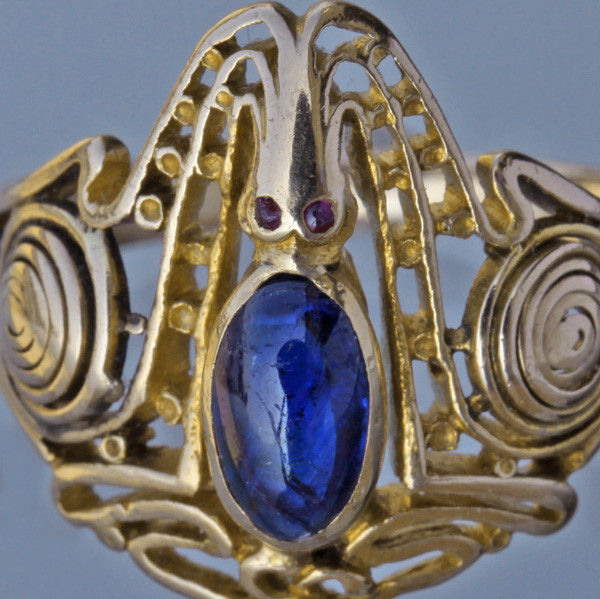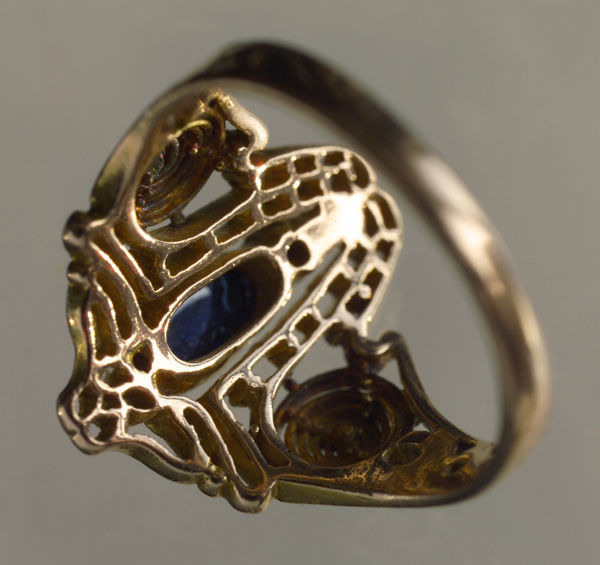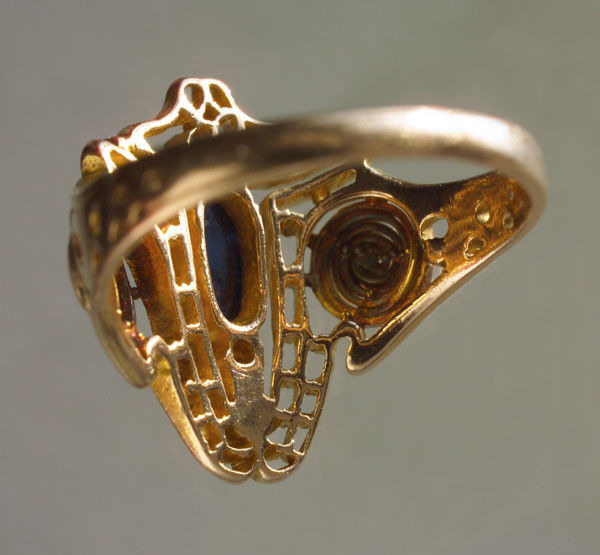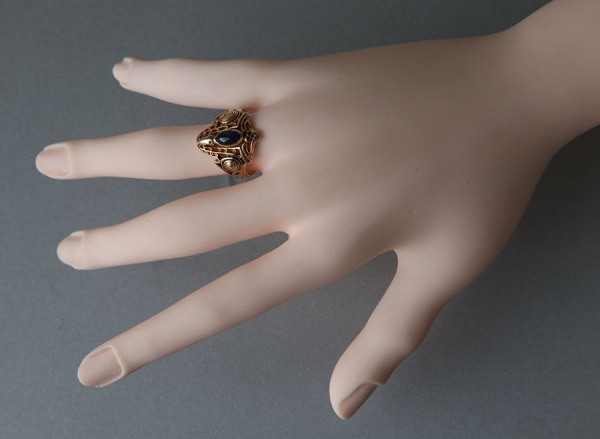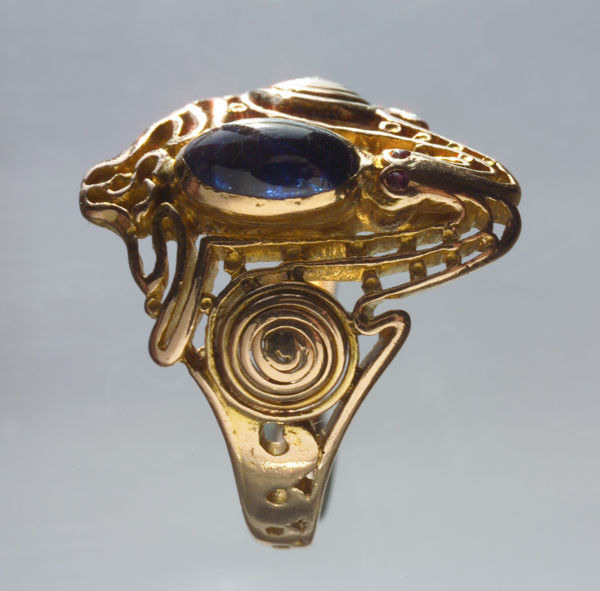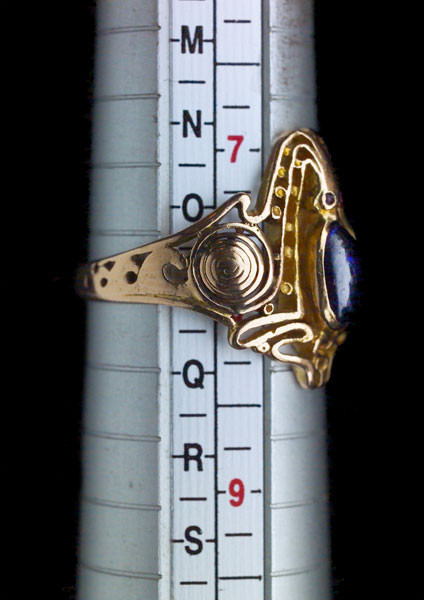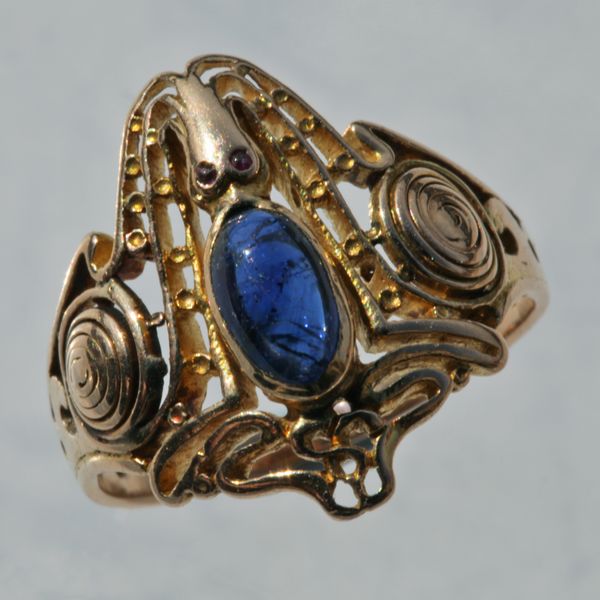 Back
KARL ROTHMÜLLER (1860 - 1930)
Superb Octopus Ring
Gold, sapphire, rubies
H 1.90cm (0.75 in)
| | |
| --- | --- |
| Origin | German, c. 1901 |
| Case | Ring Case |
| Ring Size | |UK: P| |
| Condition | Very good |
| Weight | 5.10 Grams |
An exceptional example of Rothmuller's exotic jewelry designs featuring a stylised octopus with a cabochon sapphire body. This representation of the octopus is a striking example of the decorative portrayal of this fascinating creature.
Literature
Illustrated in our book:
Beatriz Chadour-Sampson & Sonya Newell-Smith, Tadema Gallery London Jewellery from the 1860s to 1960s, Arnoldsche Art Publishers, Stuttgart 2021, cat. no. 104
Fritz Falk, Schmuck Jewellery 1840-1940, Highlights Scmuckmuseum, Pforzheim, Arnoldsche 2004, p.103, fig. 112
cf. Munchner Schmuck 1900-1940, Munich National Museum 1990, p. 49, fig. 49 for similar piece
European Jewellery, From Historism to Art Nouveau, Pforzheim Jewellery Museum, Text Editor Dr. Fritz Falk, Shikosha Publishing Co Ltd, 1984, p. 176, fig. 175.
Ref No 7050

CALL DEALER