An Archive of Sold Items
Everything in this section is for reference only. All items have been sold.
CONRAD ANTON BEÜMERS (1837 - 1921)
Reuleaux Triangular Pendant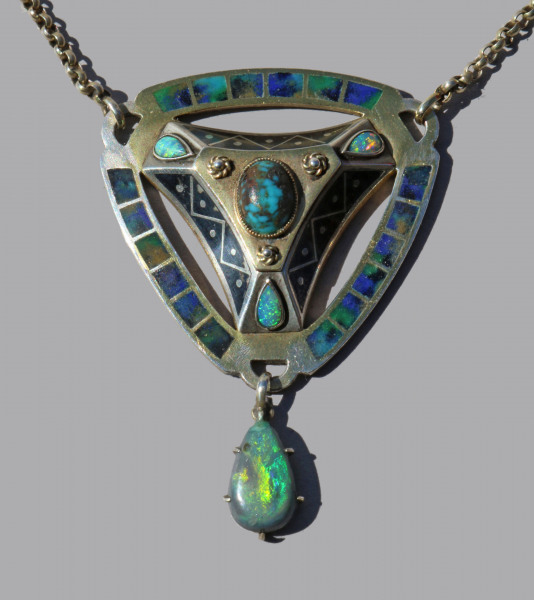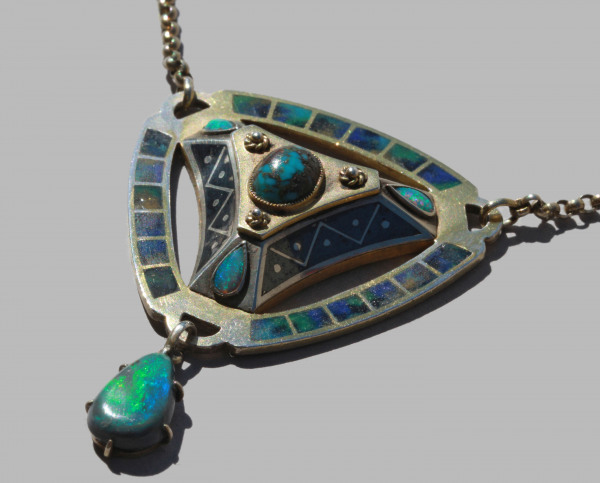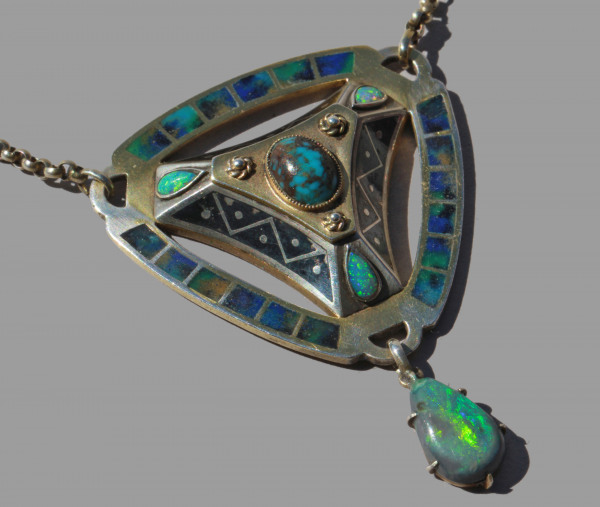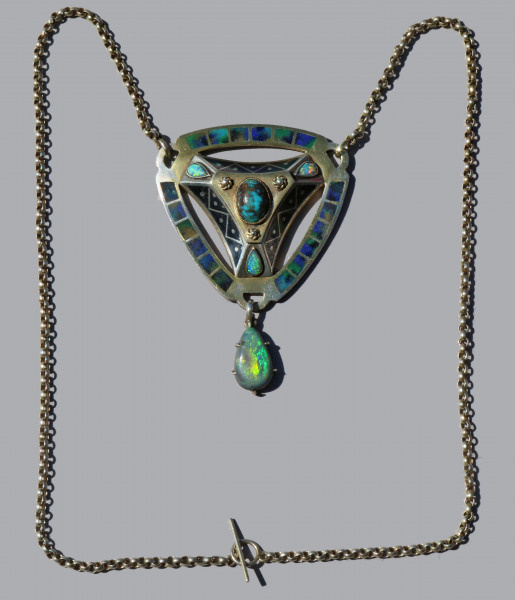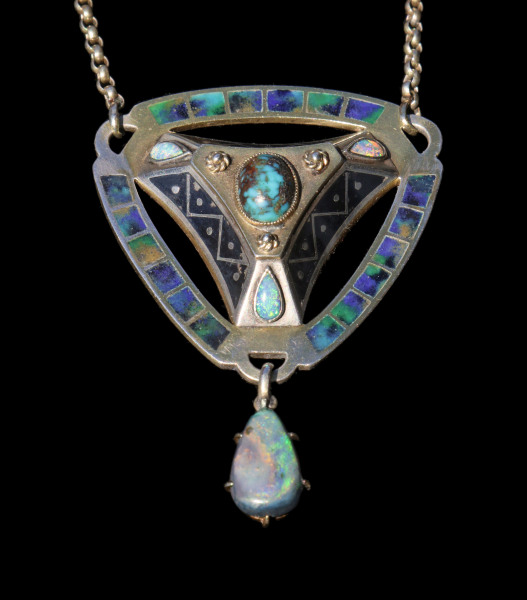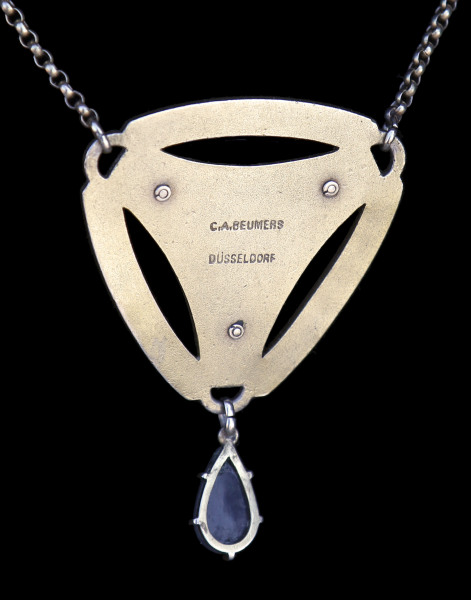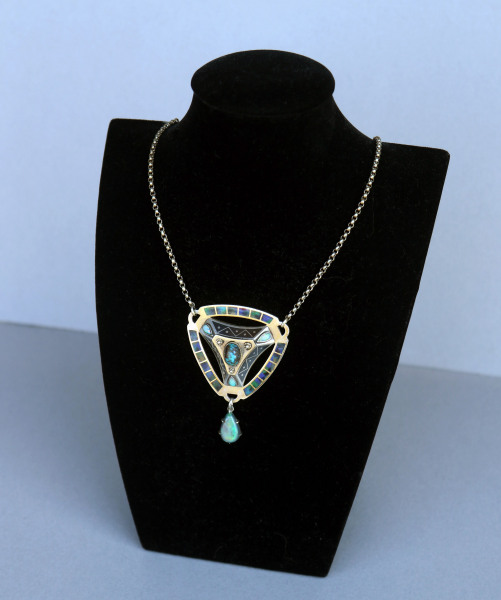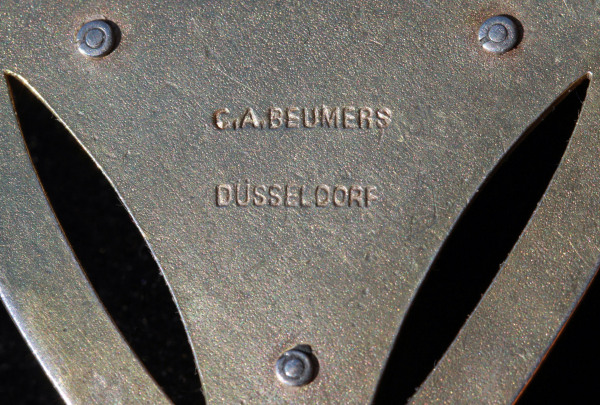 Back
CONRAD ANTON BEÜMERS (1837 - 1921)
Reuleaux Triangular Pendant
Gilded silver, niello, enamel, opals, turquoise
H 6.20cm (2.44 in) | W 4.40cm (1.73 in)
| | |
| --- | --- |
| Origin | Germany, c. 1905 |
| Marks | Signed verso: 'C.A.BEUMERS DUSSELDORF' |
| Weight | 31.60 Grams |
Jugendstil pendant with echos of Medeival Revival of a reuleaux triangle form from the workshop of the Court Jeweler Conrad Anton Beümers of Dusseldorf.
Gilded silver decorated with niello, champlevé enamel and set with turquoise and opal.

Literature
Illustrated in our book:
Beatriz Chadour-Sampson & Sonya Newell-Smith, Tadema Gallery London Jewellery from the 1860s to 1960s, Arnoldsche Art Publishers, Stuttgart 2021, cat. no. 512
The goldsmith Conrad Anton Beumers 1837-1921, Dusseldorf 1987, p 19, which illustrates his art nouveau shell in the collection of the Düsseldorf City Museum...
In the 19th century Conrad Beamers workshop initially made sacred works for the whole Rhineland - including the monstrance for the Düsseldorf Andreas Church and St. Kunibert in Cologne.
Around 1900, his son Paul 1865-1950 designed impressive and imaginative art nouveau designs & was awarded the Gold Medal of the St. Louis World Fair in 1904.
From 1913 C.A. Beumers held the title of court jeweler of the Emperor.
His clients included the Imperial and Royal Highnesses of the Crown Prince and Princess of the German Empire and of Prussia.
Ref No 8349
Sold
CALL DEALER