An Archive of Sold Items
Everything in this section is for reference only. All items have been sold.
GEORGE WEIL (1938))
Profile Brooch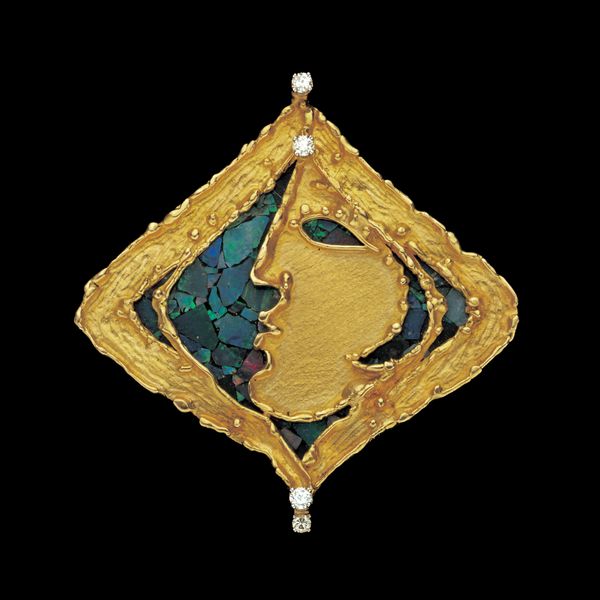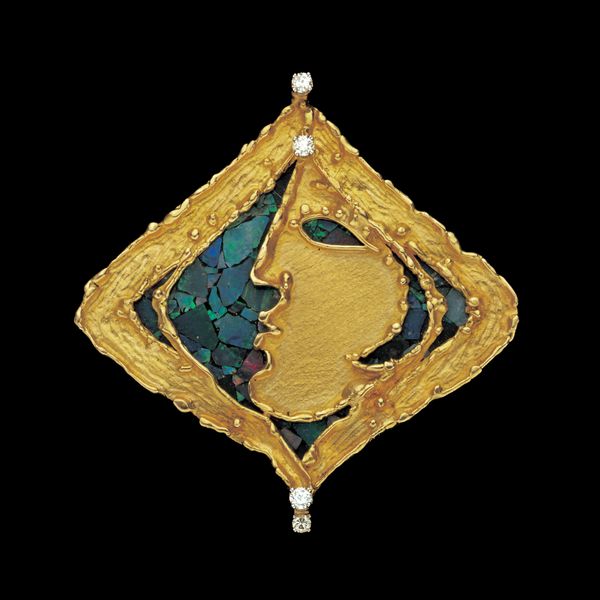 Back
GEORGE WEIL (1938))
Profile Brooch
Gold, opal, diamond
| | |
| --- | --- |
| Origin | British, c. 1960 |
| Marks | G.WEIL 18CT PLAT |
"George Weil, an illustrious unknown
Unknown, this London jeweler made his mark in the 1960s and 70s. Regarded as an innovator, he created sculptural jewelry for such celebrities as Elizabeth Taylor, Frank Sinatra, and even the Queen of England. In 1979, George Weil closed up shop to devote himself entirely to art". 17 March 2016, The French Jewelry Post. He moved to Israel in 1989 continuing to work as an artist.
Literature
cf. Handbook of Fine Jewelry, Nancy N. Schiffer, 1991, pages 30 & 214.
Caroline Pullee,20th Century Jewelry, 1990, pages 75 & 78.
The Netsuke of Georges Weil, Haifa Museums, The Tikotin Museum of Japanese Art, 2002.
Ref No 10121
Sold
CALL DEALER