An Archive of Sold Items
Everything in this section is for reference only. All items have been sold.
RENATO BASSOLI (1915 - 1982)
Modernist Constellation Necklace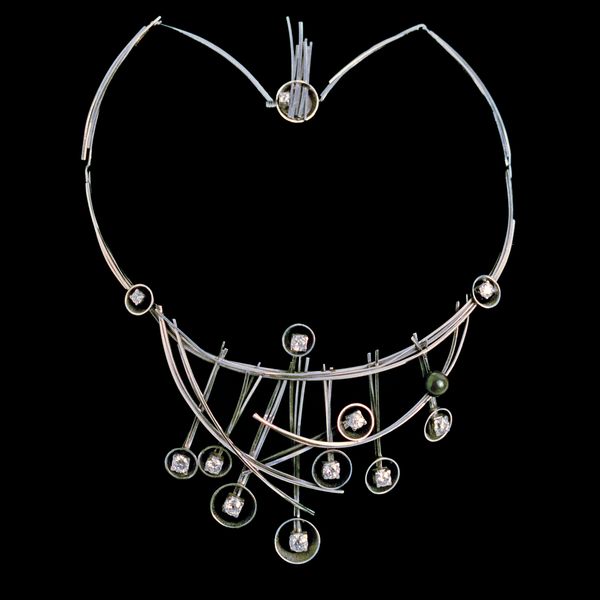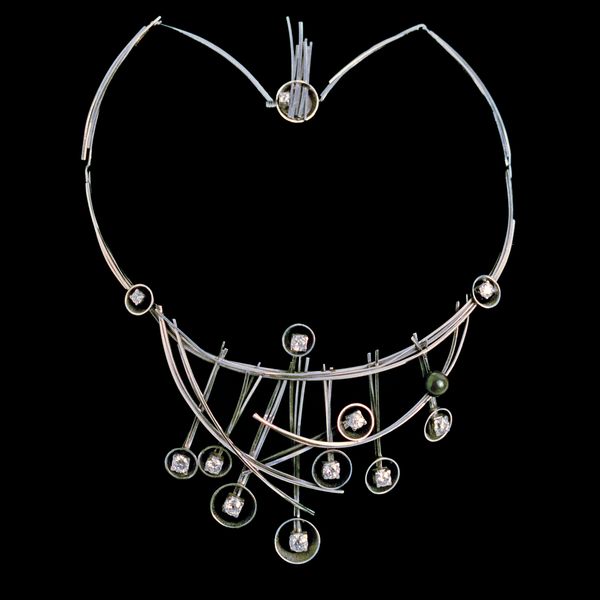 Back
RENATO BASSOLI (1915 - 1982)
Modernist Constellation Necklace
Platinum, diamond, pearl
| | |
| --- | --- |
| Origin | Italian, c. 1955 |
| Marks | Bassoli |
| Case | Fitted Case |
Renato Bassoli was an Italian sculptor, ceramicist, and furniture and jewelry designer. Bassoli was born in Milan and studied, lived and worked there almost all his life. From 1937 to 1948, he studied at the Accademia di Belle Arti di Brera, under the guidance of Di Funi and Carpi, and at the Scuola del Castello in Milan. However, his studies were interrupted when he was sent to a prison camp in Germany. This difficult experience ended up influencing his work, especially in the way he selected the material for his sculptures, with the geometric parts generally made out of metal while the human figures were made of clay.
At the beginning of his career, Bassoli concentrated almost exclusively on the creation of ceramics. First, these works depicted mostly the human figure, but he later focused on exploring and representing the different shapes of nature. He had his first solo exhibition in 1951, and during the rest of his career, he held numerous solo and group exhibitions in Italy and abroad.
During the mid 1950s, he started experimenting with jewelry, mixing clay, precious and non-precious metals, and other materials often to form small-scale sculptural shapes. By the 1960s, Bassoli had focused his work on sculpture, where he found a unique style for representing the human body in everyday settings.
Literature
Illustrated in our book:
Beatriz Chadour-Sampson & Sonya Newell-Smith, Tadema Gallery London Jewellery from the 1860s to 1960s, Arnoldsche Art Publishers, Stuttgart 2021, p. 366
Ref No 10242
Sold
CALL DEALER