An Archive of Sold Items
Everything in this section is for reference only. All items have been sold.
ARCHIBALD KNOX (1864 - 1933)
Liberty & Co Necklace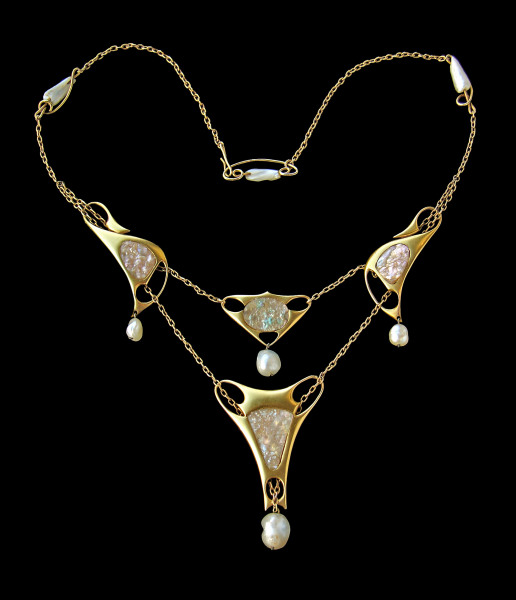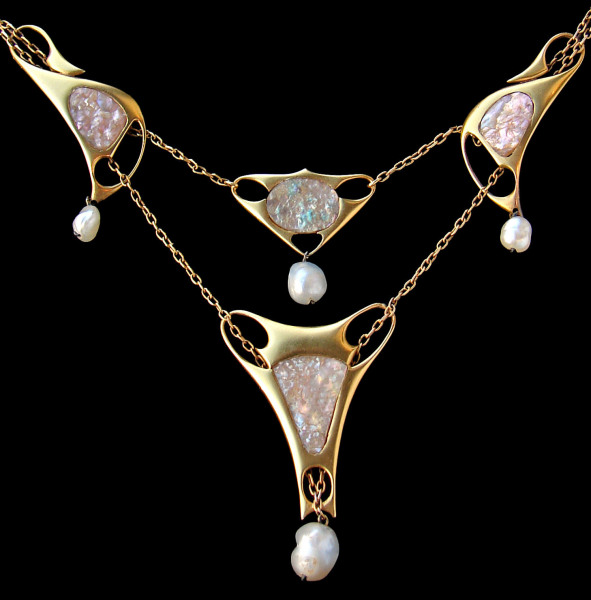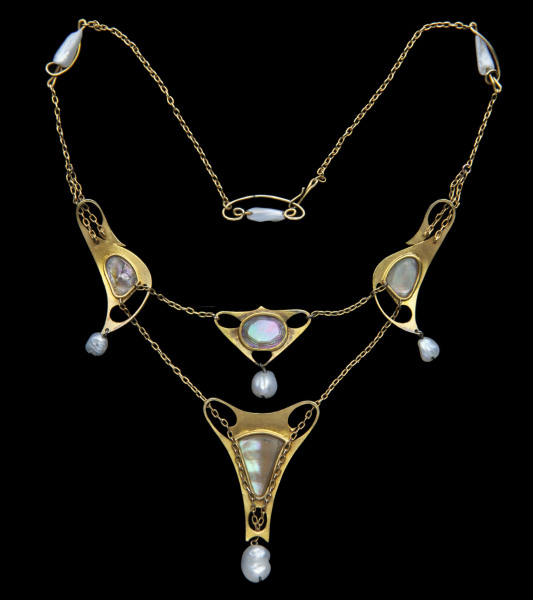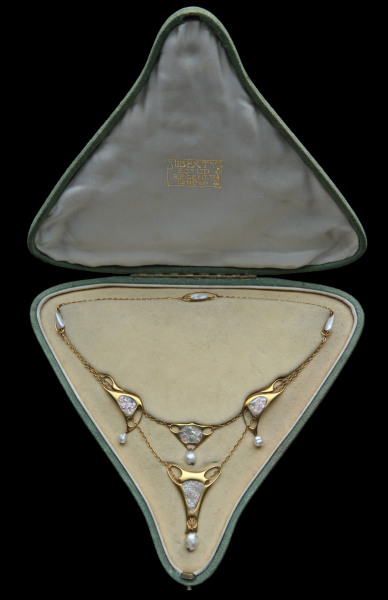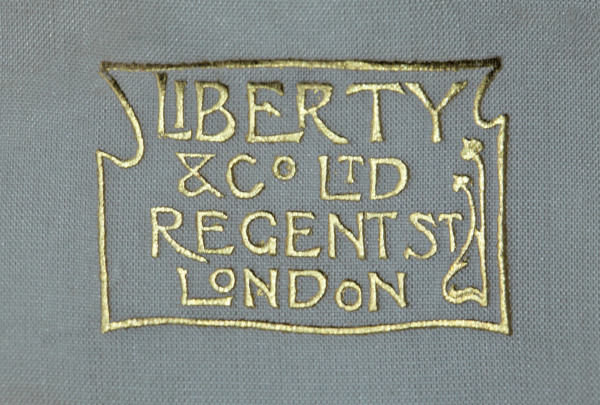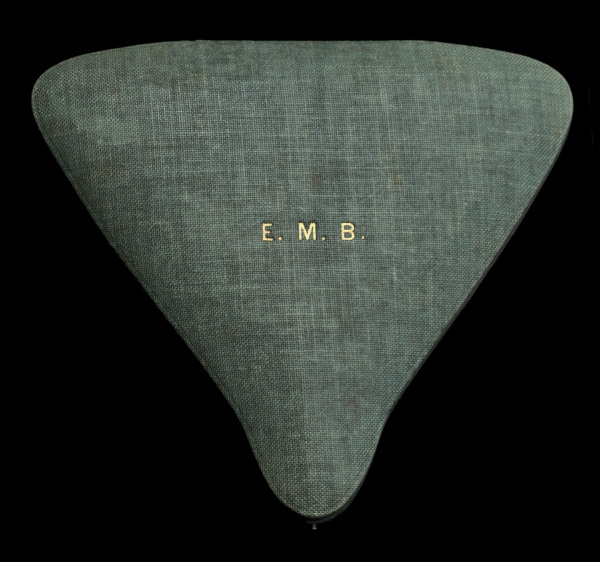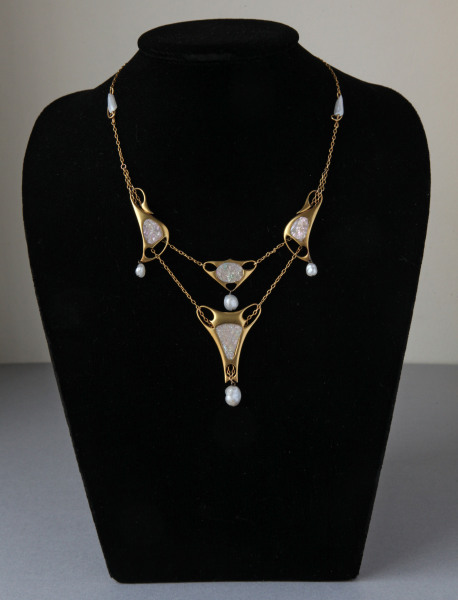 Back
ARCHIBALD KNOX (1864 - 1933)
Liberty & Co Necklace
Gold, abalone & pearls
| | |
| --- | --- |
| Origin | England, c. 1900 |
| Case | Original Fitted Case |
| Condition | Very good |
| Weight | 13.90 Grams |
Original fitted case the silk marked:
Liberty & Co Ltd, Regent St, London
Necklace length: 36 cm (14 in)
Central pendants length: 6.6 cm Width: 9.4 cm
Provenance
Liberty case stamped E.M.B in gold lettering
Literature
Illustrated in our book:
Beatriz Chadour-Sampson & Sonya Newell-Smith, Tadema Gallery London Jewellery from the 1860s to 1960s, Arnoldsche Art Publishers, Stuttgart 2021, p. 313
The Grosvenor House Art & Antiques Fair, 2008, Handbook, Published in association with The National Magazine Company Limited, Tadema Gallery, Stand 24, illustrated p. 204.
Stephen A. Martin, Archibald Knox, London 2001, cf. p. 246 -252
This extensive monograph shows the versatility of Archibald Knox as a designer, and the originality of his designs in silver, pewter and jewellery, as also ceramics and textiles. He worked for many years for Arthur Lasenby Liberty and contributed to the success of the company in London.
The many variations of this type of necklace are testimony of his artistic imagination, cf. also a necklace of similar design in the Victoria and Albert Museum (Clare Phillips, Jewels and Jewellery, V&A Publishing, London, p. 111).
Ref No 4682
Sold
CALL DEALER