An Archive of Sold Items
Everything in this section is for reference only. All items have been sold.
KARL ROTHMÜLLER (1860 - 1930)
Jugendstil Medusa Brooch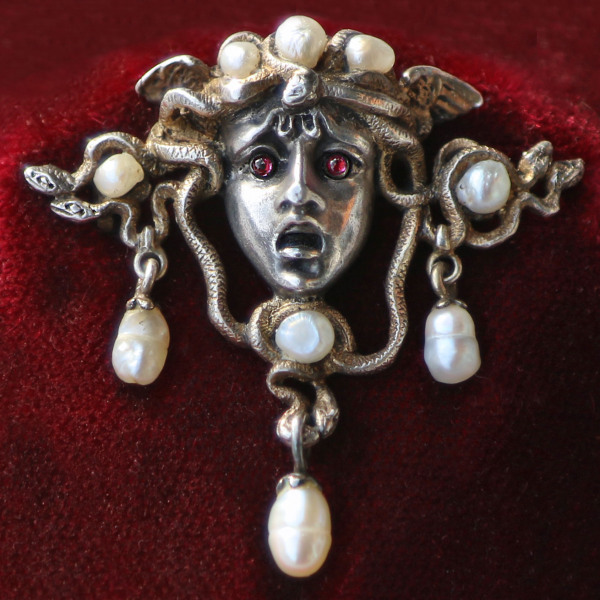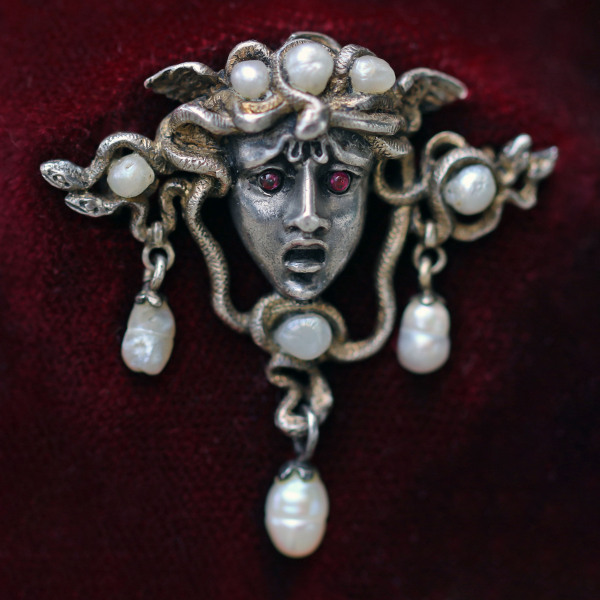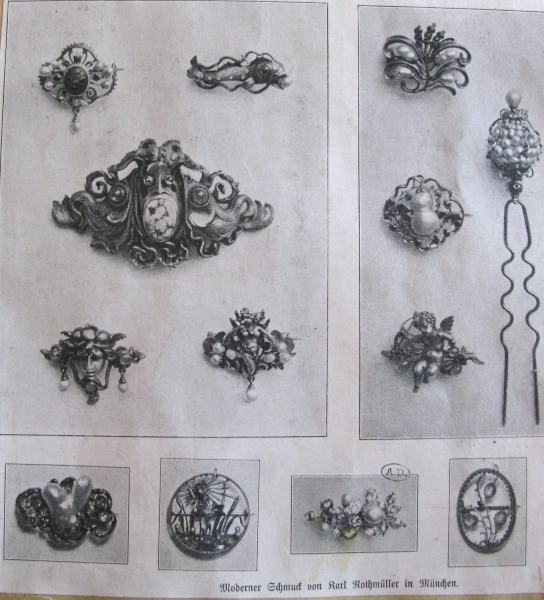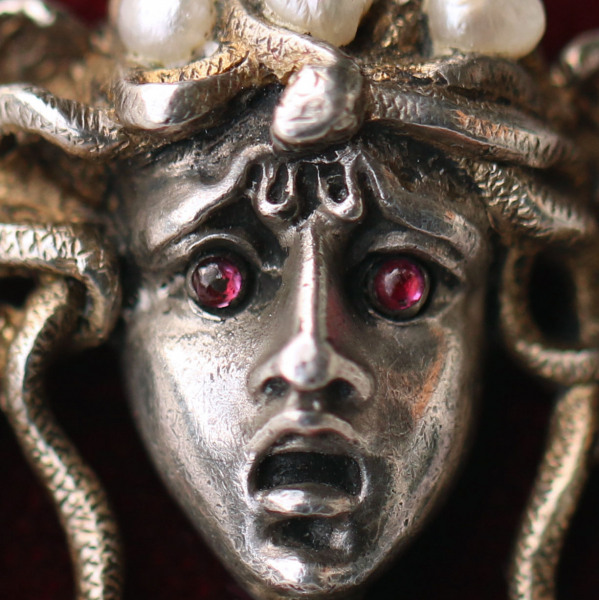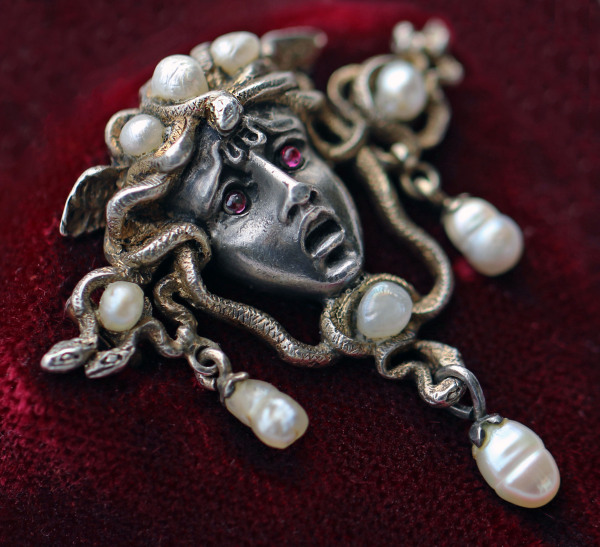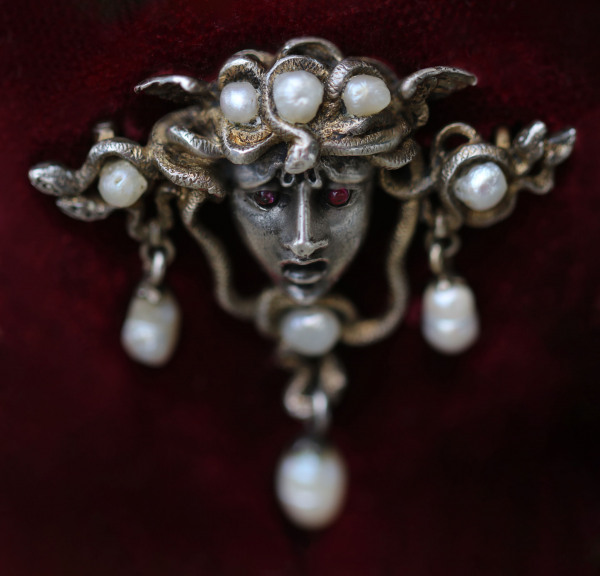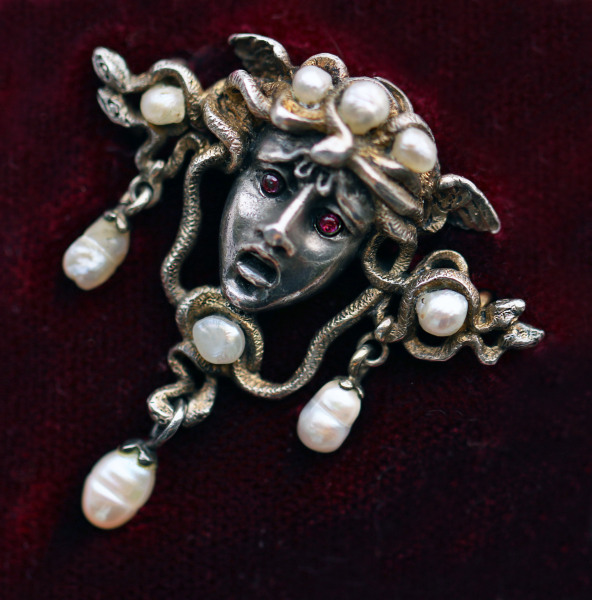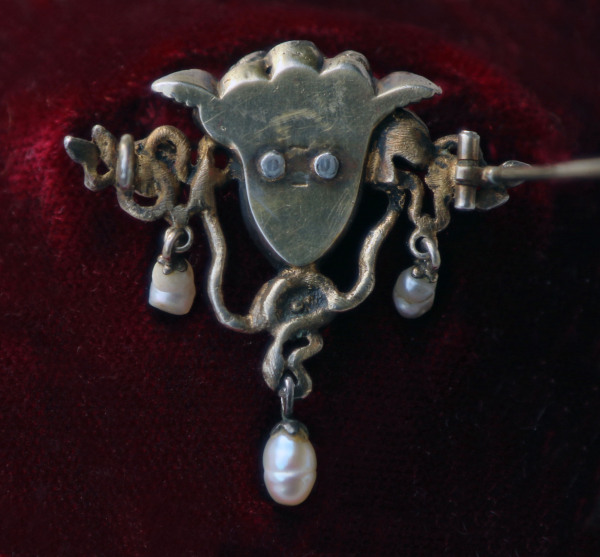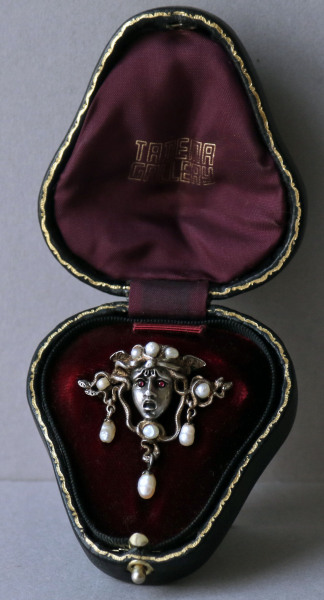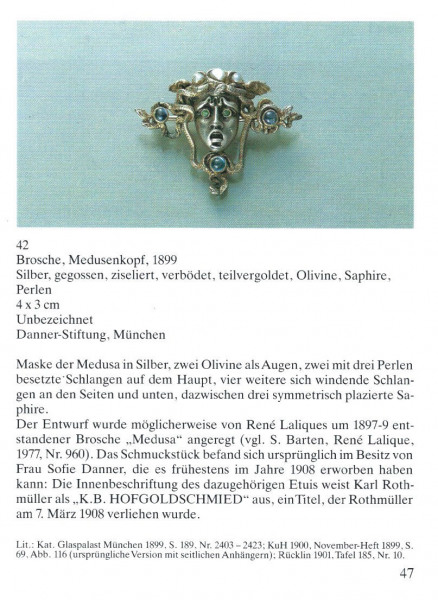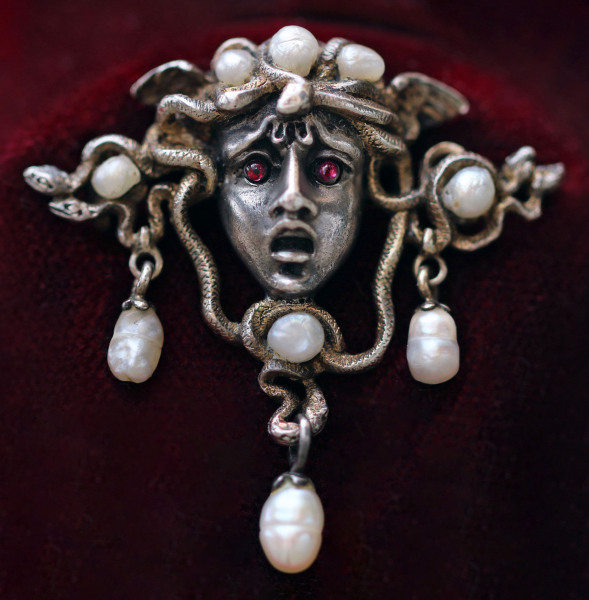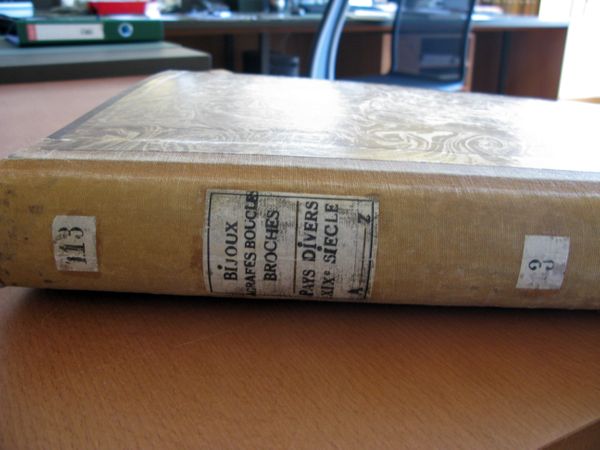 Back
KARL ROTHMÜLLER (1860 - 1930)
Jugendstil Medusa Brooch
Silver, partly gilt, rubies, pearls
H 4.00cm (1.57 in) | W 4.00cm (1.57 in)
| | |
| --- | --- |
| Origin | Germany, c. 1900 |
| Case | Fitted Case |
| Weight | 10.30 Grams |
A rare and spectacular 'fin de siècle' symbolist brooch. Medusa, here symbolizing the 'Femme Fatale' of the period, is beautifully portrayed. The powerful protective significance of the Greek Myth has fascinated artists for millennia. This exquisite brooch made by Karl Rothmüller of Munich echoes Edvard Munch's 1893 expressionist 'Der Schrei der Natur'. Karl Rothmüller (1860-1930) was Purveyor for the Royal Bavarian Court and one of the most important German goldsmiths of his time.




Literature
llustrated in our book:
Beatriz Chadour-Sampson & Sonya Newell-Smith, Tadema Gallery London Jewellery from the 1860s to 1960s, Arnoldsche Art Publishers, Stuttgart 2021, p. 208
cf. Munchner Schmuck 1900-1940, Munich National Museum 1990, p. 47, fig. 42 for similar piece
Documented in: 'Moderner Schmuck von Karl Rothmüller in München', Volume 113, Bijoux Grafes Boucles Broches, Pays Divers, X1Xe Siècle, A-Z number 3 (Library of the Musée des arts décoratifs, Paris).


Ref No 8350
Sold
CALL DEALER