An Archive of Sold Items
Everything in this section is for reference only. All items have been sold.
EMIL RIESTER
Fantastical Beetle Brooch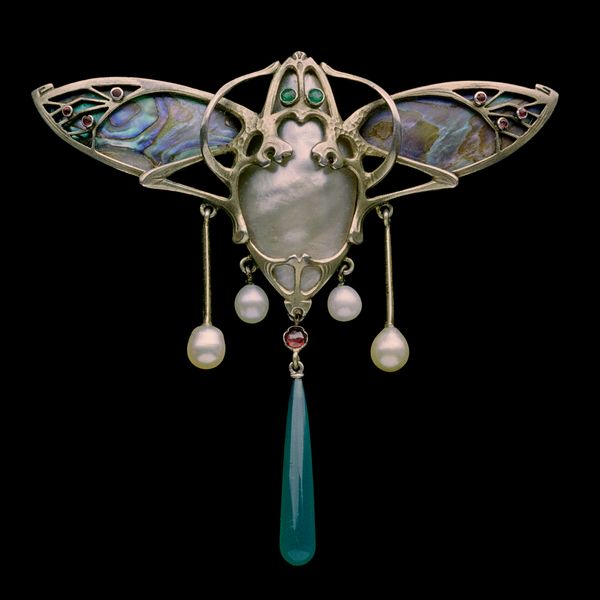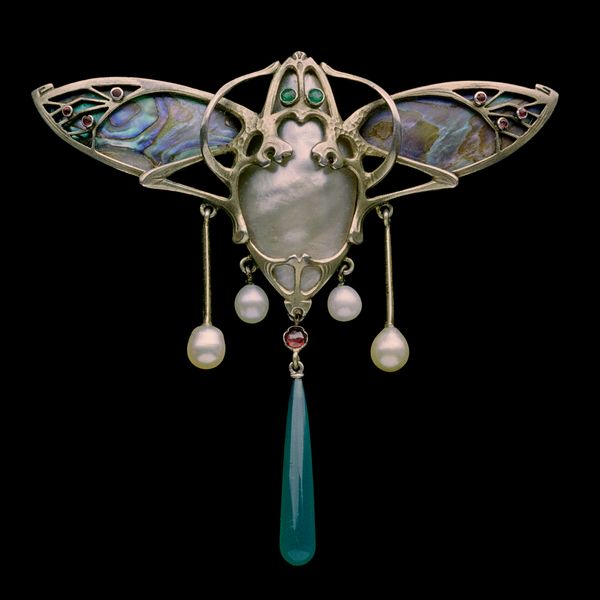 Back
EMIL RIESTER
Fantastical Beetle Brooch
Gilded silver, abalone, chalcedony, green paste, garnet, pearls
H 7.10cm (2.80 in) | W 7.40cm (2.91 in)
| | |
| --- | --- |
| Origin | German, c. 1907 |
| Case | Fitted Case |
A wierd & wonderful jewel.
Emil Riester was a goldsmith, designer, teacher & painter. He was Professor of Jewelry at the Pforzheim Kunstgewerbe School from c.1877


Literature
Illustrated in our book:
Beatriz Chadour-Sampson & Sonya Newell-Smith, Tadema Gallery London Jewellery from the 1860s to 1960s, Arnoldsche Art Publishers, Stuttgart 2021, p. 50
cf. Ulrike von Hase, Schmuck in Deutschland und Osterreich 1895-1914, 1977, page 251-253 catalogue number 402, variant from the Schmuckmuseum, Pforzheim, collection.
Theodor Fahrner Schmuck, 1990, Schmuckmuseum Pforzheim, p. 127.
Ref No 4378
Sold
CALL DEALER