JULES DESBOIS (1851 - 1935)
'Eve' Symbolist Buckle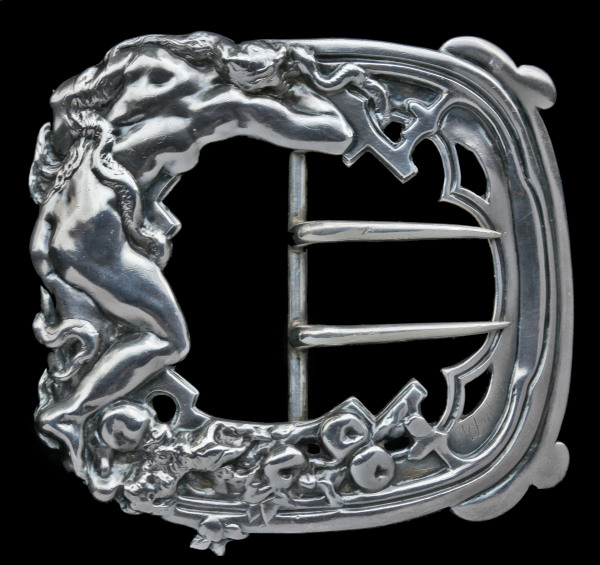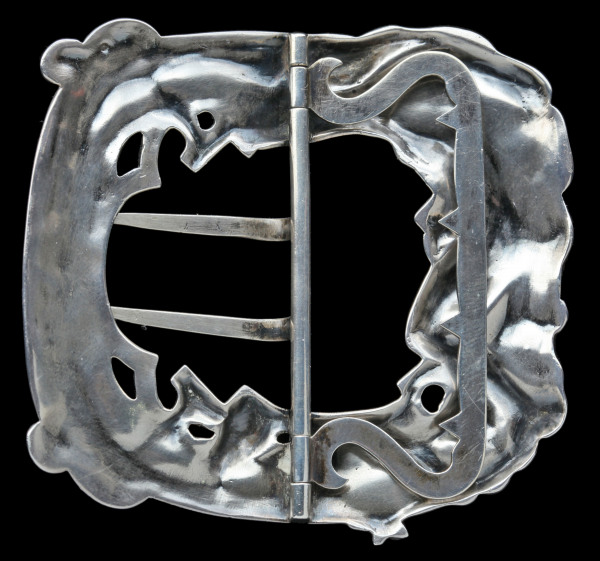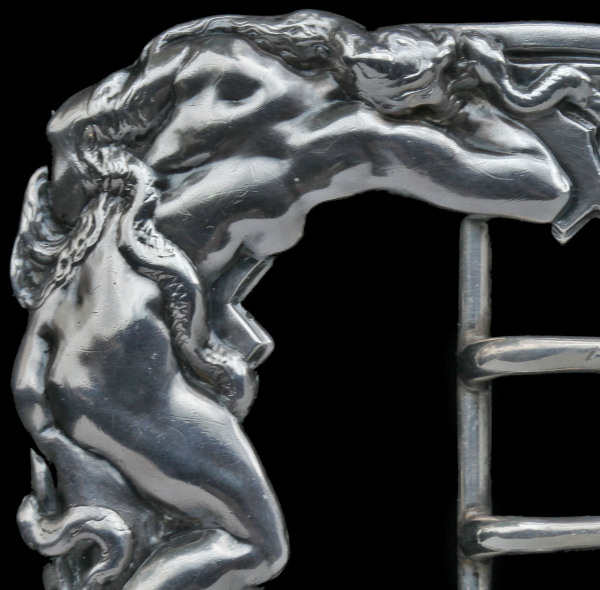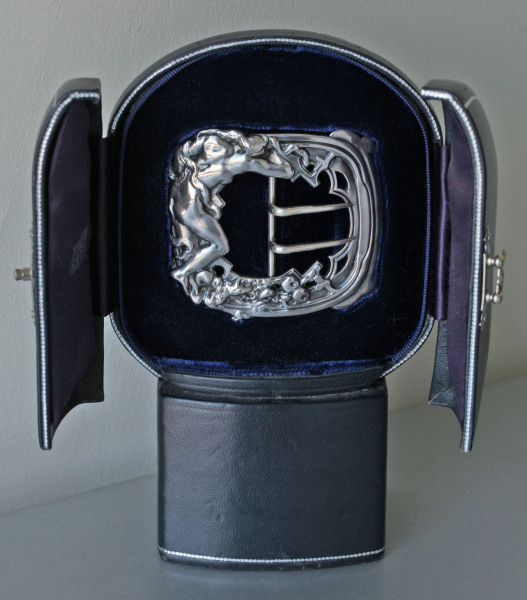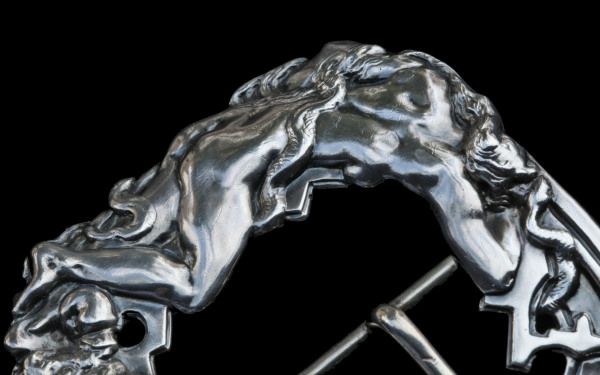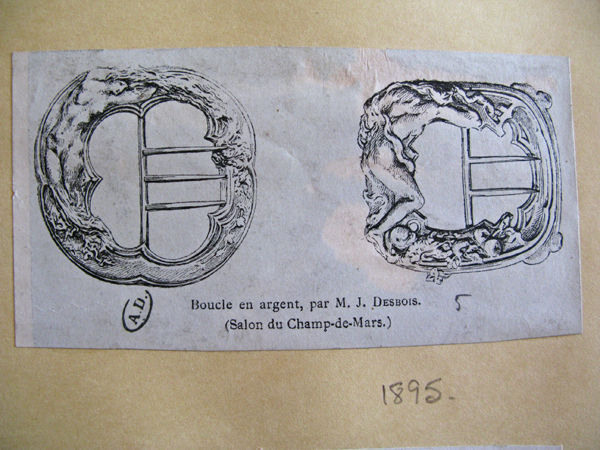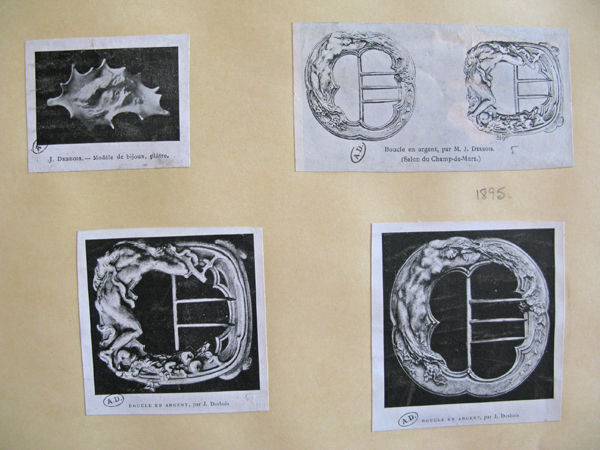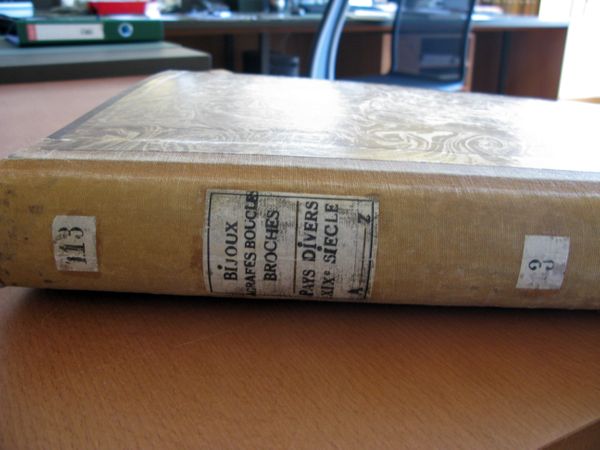 Back
JULES DESBOIS (1851 - 1935)
'Eve' Symbolist Buckle
Silver
H 6.90cm (2.72 in) | W 6.60cm (2.60 in)
| | |
| --- | --- |
| Origin | France, c. 1902 |
| Marks | Signed 'J. Desbois' |
| Case | Fitted Case |
| Condition | Very good |
| Weight | 37.90 Grams |
Gabriel Mourey wrote in the French section of Jewellery & Fans, Studio Special 1902: 'The jewels of M. Jules Debois are works of pure sculpture. His vision, at once broad & delicate, takes the form of beautiful female forms in dreamy or voluptuous attitude, sleeping amid the masses of their abundant hair, against a background of gold, or shell, or whatever the material may be. Any womanly gesture suffices; and, in truth, what more is needed to make a real work of art in the form of a brooch or a button? No conventional flowers, no complicated interlacements, nothing ""decorative"" in the bad sense of the word; yet his work is powerfully and delicately modern. M. Debois' jewels are perfect pieces of sculpture'



Exhibitions
Museum collections Paris include: The Louvre, Musée d'Orsay, The Petit Palais & the Museum of Modern Art New York
Literature
cf. The Paris Salons 1895-1914, Jewellery, Volume I, Alastair Duncan, 1994, p. 186
Modern Design in Jewellery & Fans, Studio Special 1902, pl.16 & 17, design illustrated pl.18.
Volume 113, Bijoux Grafes Boucles Broches, Pays Divers, X1Xe Siècle, A-Z number 3 (Library of the Musée des arts décoratifs, Paris).
Ref No 4131

CALL DEALER