An Archive of Sold Items
Everything in this section is for reference only. All items have been sold.
FÉLIX RASUMNY (1869 - 1940)
Eve Art Nouveau Buckle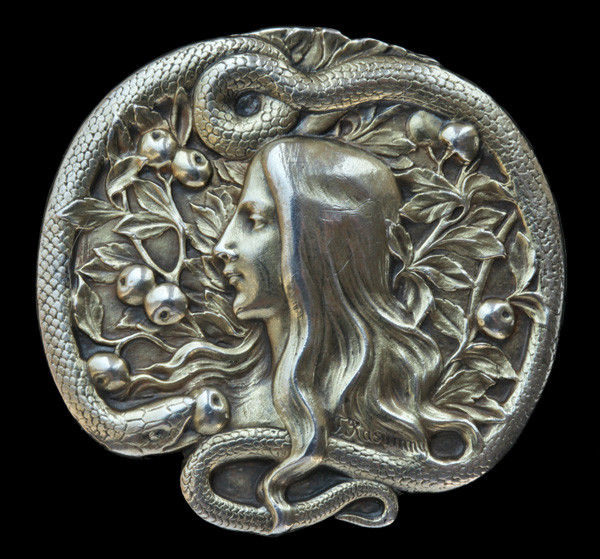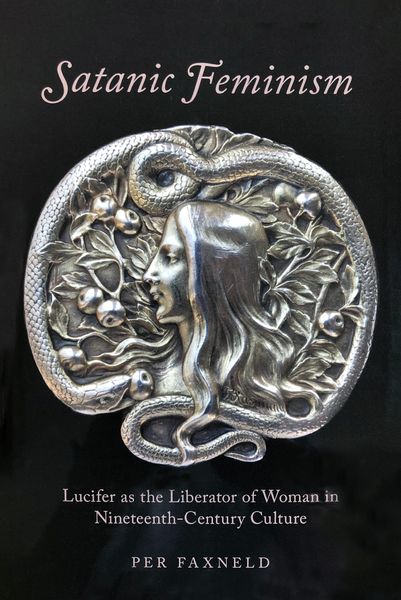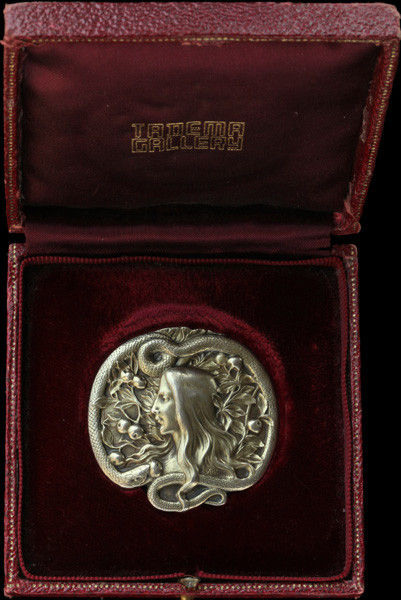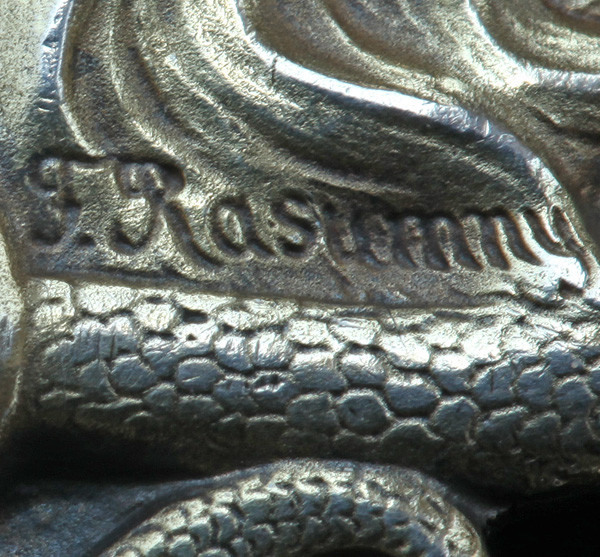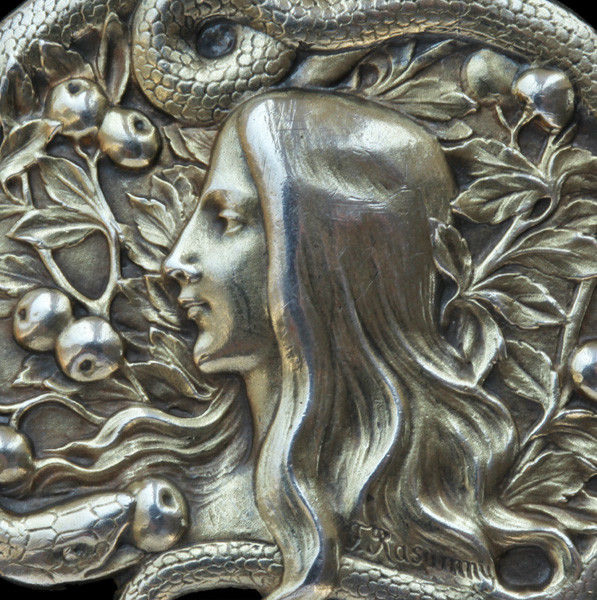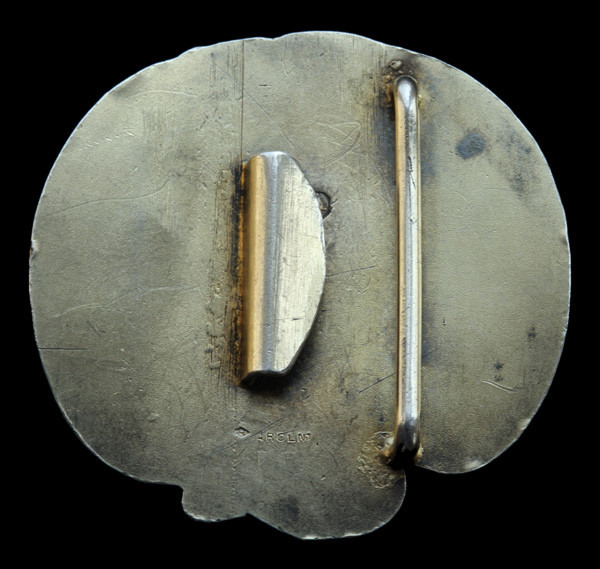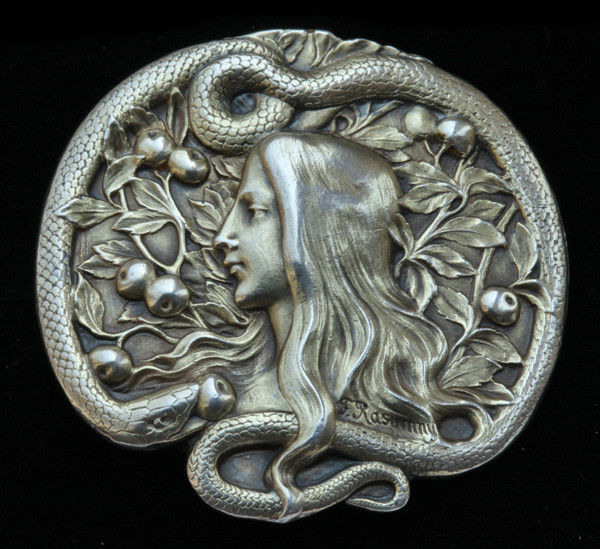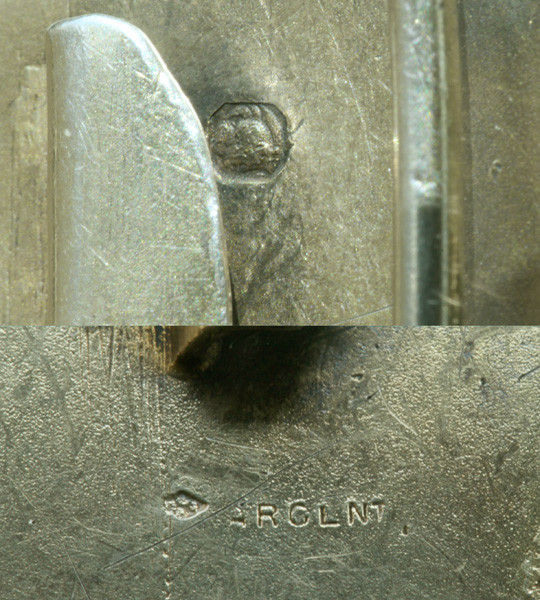 Back
FÉLIX RASUMNY (1869 - 1940)
Eve Art Nouveau Buckle
Partly gilded silver
H 4.20cm (1.65 in) | W 4.30cm (1.69 in)
| | |
| --- | --- |
| Origin | French, c. 1900 |
| Marks | Signed: 'F. Rasumny'Marked: 'Argent & indistinct poincon |
| Case | Fitted Case |
Felix Rasumny was a Russian jeweler and medalist artist was born in Sevastopol, Russian Empire, In his youth, he settled in France. He received a silver medal at the World Exhibition in Paris in 1911 and became a member of the National Society of Fine Arts.
Literature
llustrated in our book:
Beatriz Chadour-Sampson & Sonya Newell-Smith, Tadema Gallery London Jewellery from the 1860s to 1960s, Arnoldsche Art Publishers, Stuttgart 2021, p. 209
Cover photograph: Satanic Feminism: Lucifer as the Liberator of Woman in Nineteenth-Century Culture (Oxford Studies in Western Esotericism)
by Per Faxneld, 2017.
"According to the Bible, Eve was the first to heed Satan's advice to eat the forbidden fruit and thus responsible for all of humanity's subsequent miseries. The notion of woman as the Devil's accomplice is prominent throughout Christian history and has been used to legitimize the subordination of wives and daughters. In the nineteenth century, rebellious females performed counter-readings of this misogynist tradition. Lucifer was reconceptualized as a feminist liberator of womankind, and Eve became a heroine. In these reimaginings, Satan is an ally in the struggle against a tyrannical patriarchy supported by God the Father and his male priests. Per Faxneld shows how this Satanic feminism was expressed in a wide variety of nineteenth-century literary texts, autobiographies, pamphlets, newspaper articles, paintings, sculptures, and even artifacts of consumer culture like jewelry. He details how colorful figures like the suffragette Elizabeth Cady Stanton, gender-bending Theosophist H. P. Blavatsky, author Aino Kallas, actress Sarah Bernhardt, anti-clerical witch enthusiast Matilda Joslyn Gage, decadent marchioness Luisa Casati, and the Luciferian lesbian poetess Renée Vivien embraced these reimaginings. By exploring the connections between esotericism, literature, art and the political realm, Satanic Feminism sheds new light on neglected aspects of the intellectual history of feminism, Satanism, and revisionary mythmaking."

Ref No 4229
Sold
CALL DEALER