An Archive of Sold Items
Everything in this section is for reference only. All items have been sold.
Elisabeth Treskow - Graduated Fringe Necklace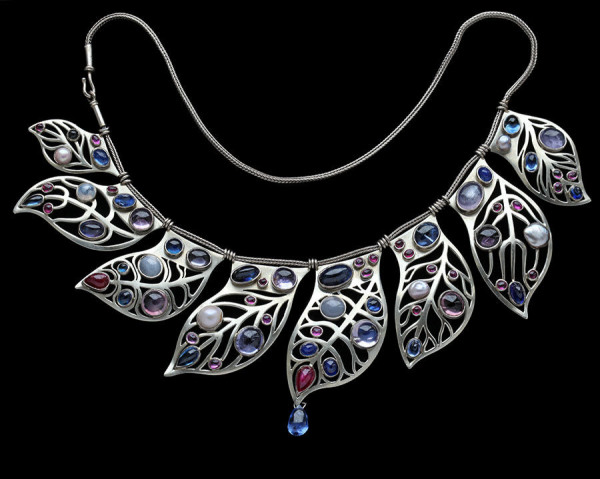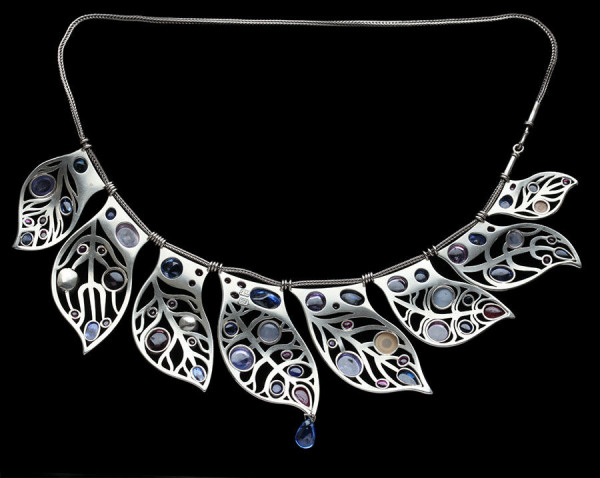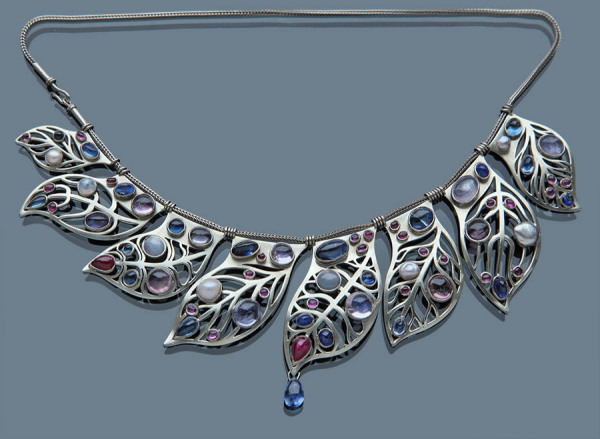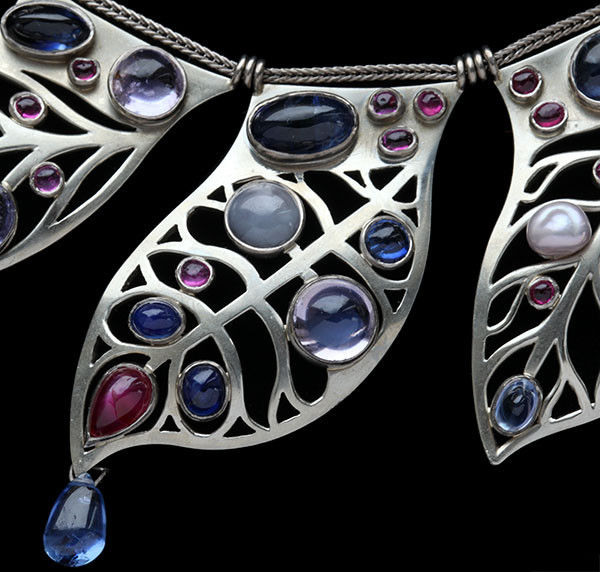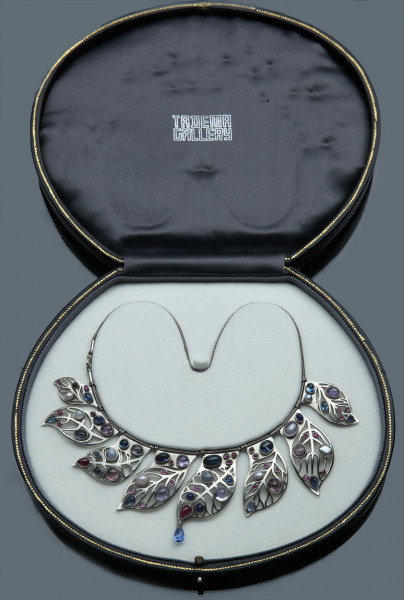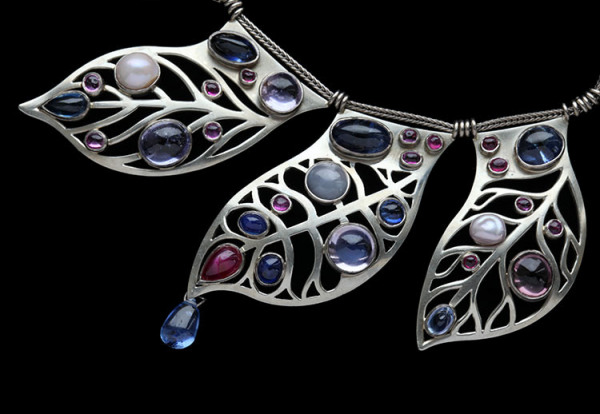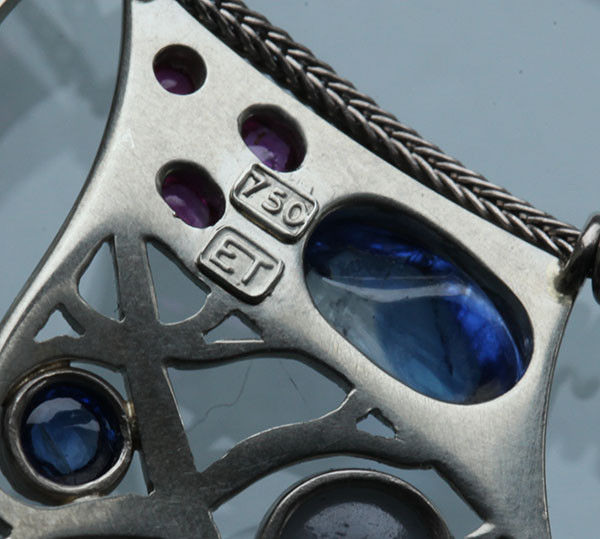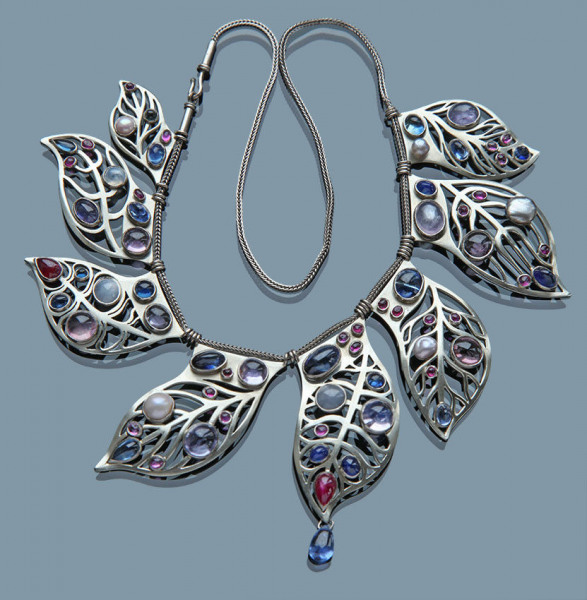 Back
Elisabeth Treskow - Graduated Fringe Necklace
White Gold Ruby Sapphire Pearl
L 4.60cm (1.81 in)
| | |
| --- | --- |
| Origin | German, c. 1955 |
| Marks | 750 & ET maker's monogram |
| Case | Fitted Case |
The stylised leaves set with 32 cabochon sapphires of varying shapes and colours 10.00cts approx & 28 cabochon rubies 3.80cts approx. 5 pearls of various shapes and colours
cf. Elisabeth Treskow, Goldschmiedekunst des 20. Jahrhunderts, Museum fur Angewandte Kunst der Stadt Koln, p.43. 'Dictionnaire International du Bijou' Marguerite du Cerval p.528
Literature
Executed while Treskow was a professor at the School of Applied Arts in Cologne. Museum Collections include: Victoria & Albert Museum London, Museum für Angewandte Kunst, in Cologne, Schmuckmuseum, Pforzheim, Germany.
Ref No 7938
Sold
CALL DEALER