An Archive of Sold Items
Everything in this section is for reference only. All items have been sold.
AMY SANDHEIM
Arts & Crafts Pendant / Necklace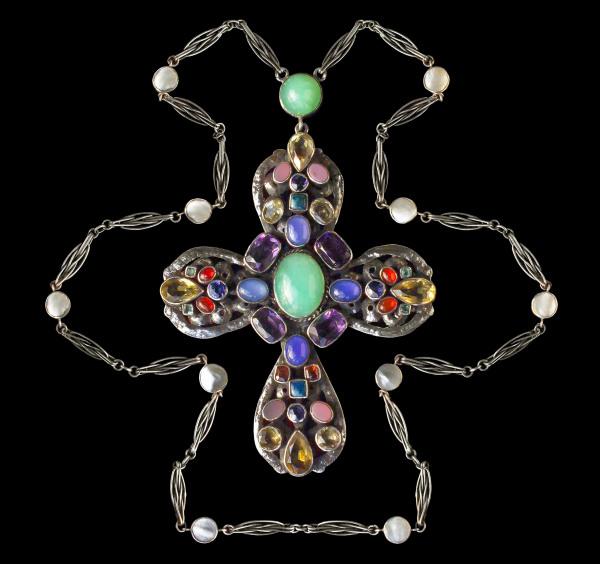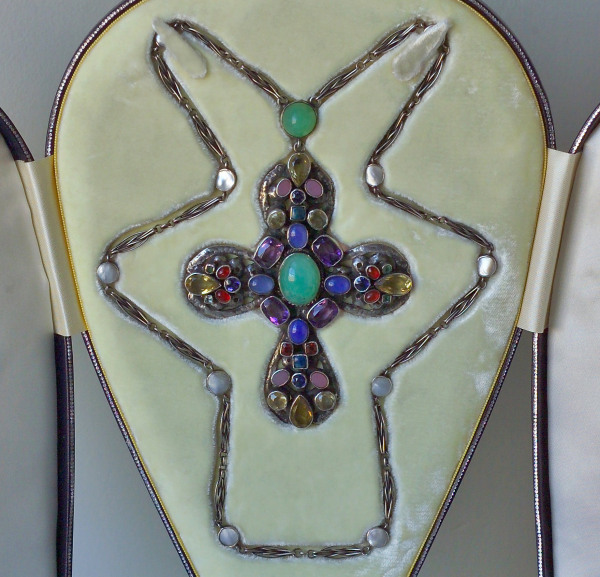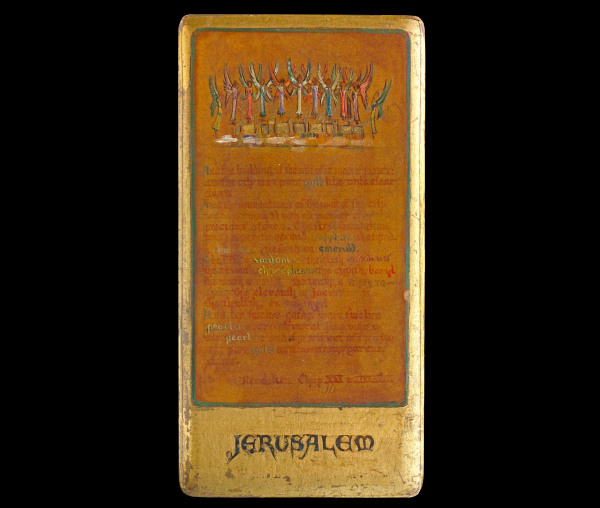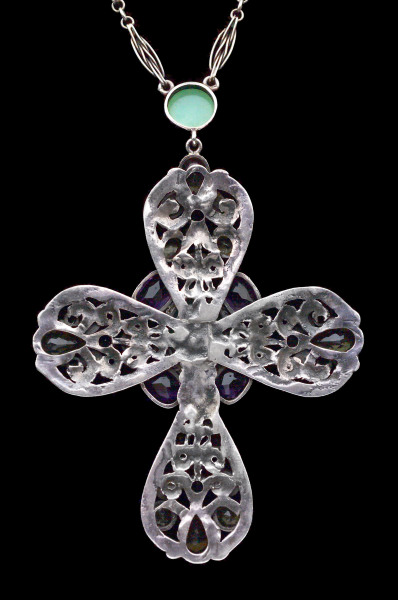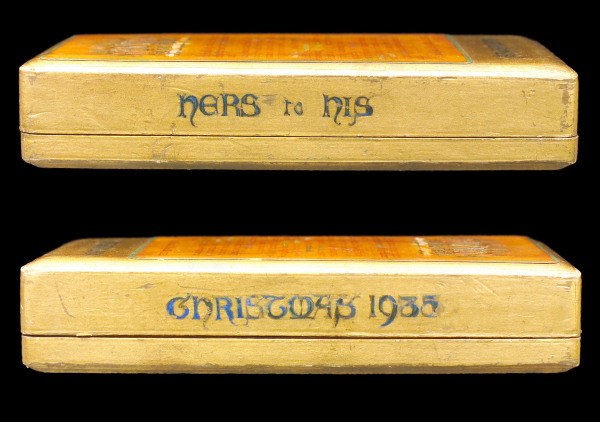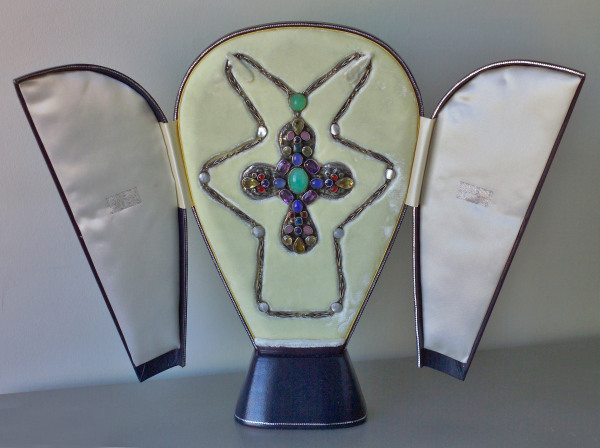 Back
AMY SANDHEIM
Arts & Crafts Pendant / Necklace
Silver, chalcedonies, sapphires, emeralds, chrysoprase, amethysts, jasper, pearls
H 11.70cm (4.61 in) | W 8.10cm (3.19 in)
| | |
| --- | --- |
| Origin | British, 1935 |
| Case | Original Fitted Case |
| Condition | Very good |
| Weight | 76.00 Grams |
A fabulous pendant/necklace by Amy Sandheim.
Fitted Box: The interior signed Amy A. Sandheim, Artistic & Peasant Jewellery, 130 High Street, Nottinghill Gate, Tel Park 0291
The gold painted exterior applied with a rectangular panel painted in polychrome with twelve angels above Chaper 21, Verses 19-21, The Book of Revelations, & inscribed in black to the sides & front 'Hers to His, Jerusalem, Christmas 1935'
The Book of Revelations, chapter 21, verses 19-21: And the foundations of the walls of the city were garnished with all manner of precious stones. The first foundation was jasper; the second, sapphire; the third, a chalcedony; the fourth, an emerald; the fifth, sardonyx; the sixth, sardius; the seventh, chrysolite; the eighth, beryl; the ninth, a topaz; the tenth, a chrysoprase; the eleventh, a jacinth; the twelve, an amethyst. And the twelve gates were twelve pearls, every several gate was of one pearl. This pendant necklace was commissioned by Caleb Williams Elijah Saleeby 1878-1940, & presented as a gift (at Christmas 1935) to his second wife, Muriel Gordon whom he married on 30th July 1929. Saleeby, who was born in Sussex & of Lebanese descent, gave up a successful career in medicine in favour of journalism & writing, promoting a number of social causes. A pioneer of eugenics, he founded The Sunlight League, & fought passionately for clean air, improved diet, & healthy exercise warning against the evils of tobacco & alcohol.His interest in the improvement of society would have been in sympathy with the aims of the Arts & Crafts jewellers & he returned to Amy Sandheim for other commissions.
Literature
llustrated in our book:
Beatriz Chadour-Sampson & Sonya Newell-Smith, Tadema Gallery London Jewellery from the 1860s to 1960s, Arnoldsche Art Publishers, Stuttgart 2021, cat. no. 304
Jewellery History Today, The magazine of The Society of Jewellery Historians, Issue 4 - January 2009, p.12, 'An Amy Sandheim pendant' News & Events
Ref No 6681
Sold
CALL DEALER