An Archive of Sold Items
Everything in this section is for reference only. All items have been sold.
PAUL BRIANÇON
Art Nouveau Snake Ring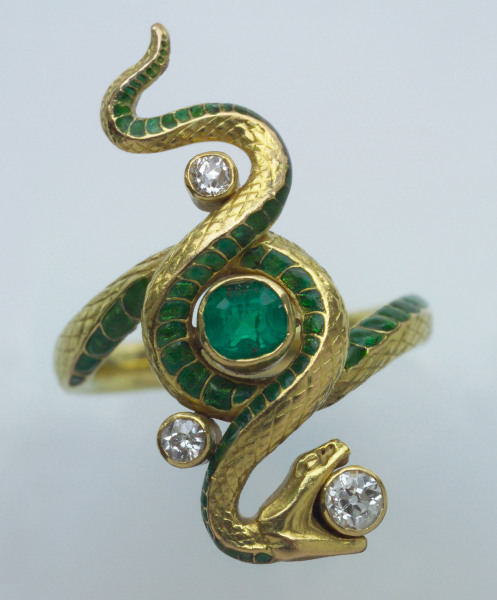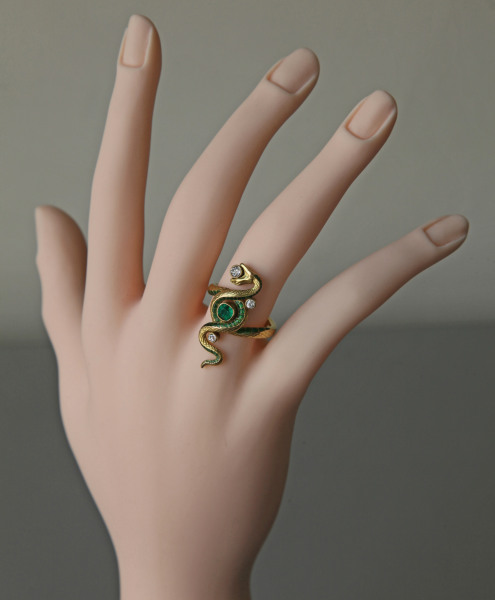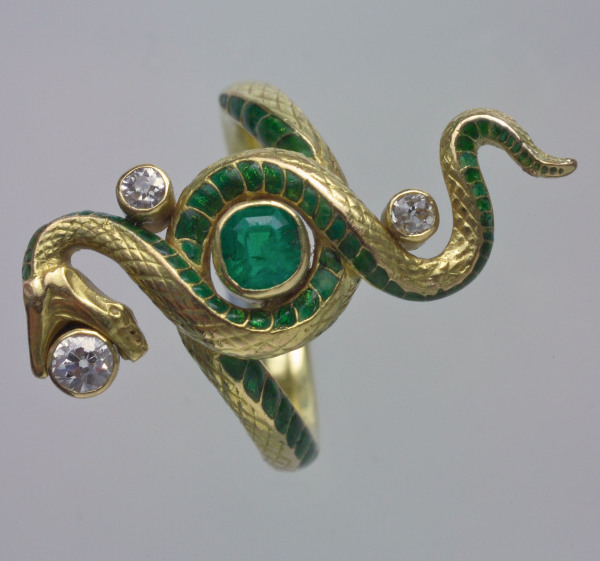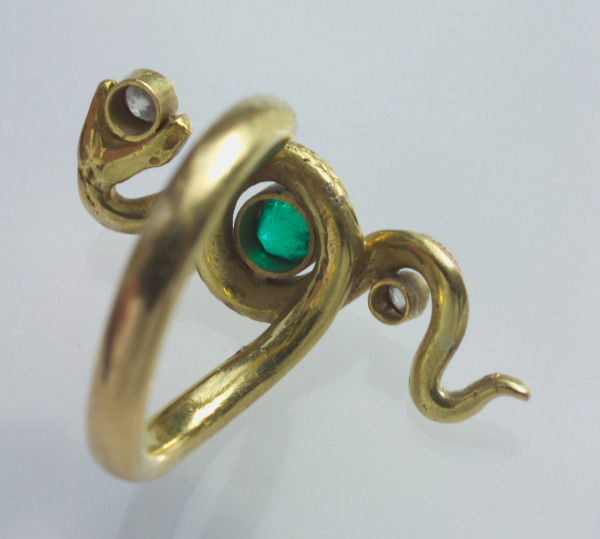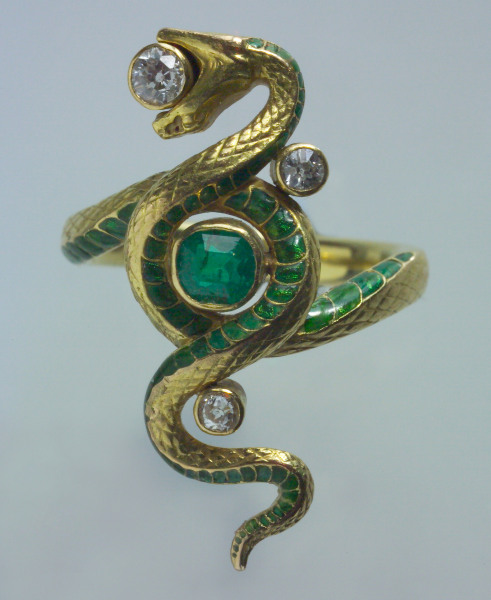 Back
PAUL BRIANÇON
Art Nouveau Snake Ring
Gold, enamel, emerald & diamonds
H 2.90cm (1.14 in)
| | |
| --- | --- |
| Origin | France, c. 1900 |
| Case | Ring Case |
| Ring Size | |UK: M 1/2| |
| Condition | Very good with minor enamel repair |
| Weight | 9.20 Grams |
We are happy to size this ring larger or smaller should it be necessary. This will not affect it's value
This is a superb example of a serpent ring of the Art Nouveau period with its subtle combination of green enamel and emerald. The snake is emblematic of the fin-de-siecle with its decadence and it embodies a cultural history going back to Antiquity with its varied symbolism relating to eternity, sexuality and danger. The serpent with its complex and ambiguous nature fascinated the Symbolists. Beginning with Lalique also the goldsmiths recognized the potential of transforming this motif from nature into a purely decorative form. According to Henri Vever, Lalique had 'an exemplary foreman named Briançon'. Lalique appreciated the qualities of this talented & resourceful man who loved his work & was his collaborator for over 20 years.



Provenance
Family descent
Literature
llustrated in our book:
Beatriz Chadour-Sampson & Sonya Newell-Smith, Tadema Gallery London Jewellery from the 1860s to 1960s, Arnoldsche Art Publishers, Stuttgart 2021, p. 206
Serpentina - Snake Jewellery from around the World, Fritz Falk, 2011, illustrated pl.127
Ref No 5037
Sold
CALL DEALER