An Archive of Sold Items
Everything in this section is for reference only. All items have been sold.
PHOEBE ANNA TRAQUAIR (1852 - 1936)
'Aphrodite' Pendant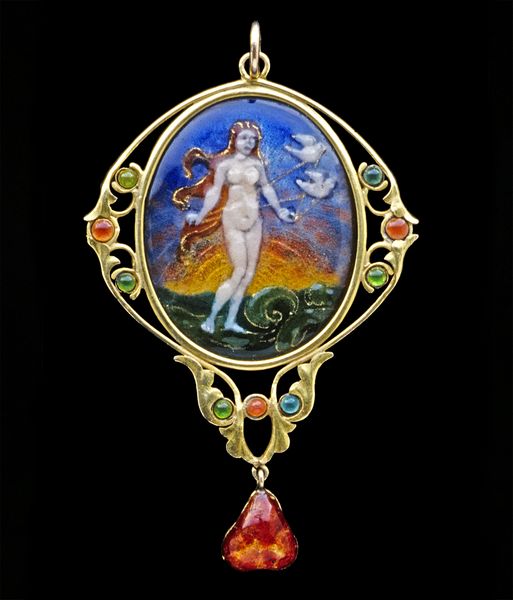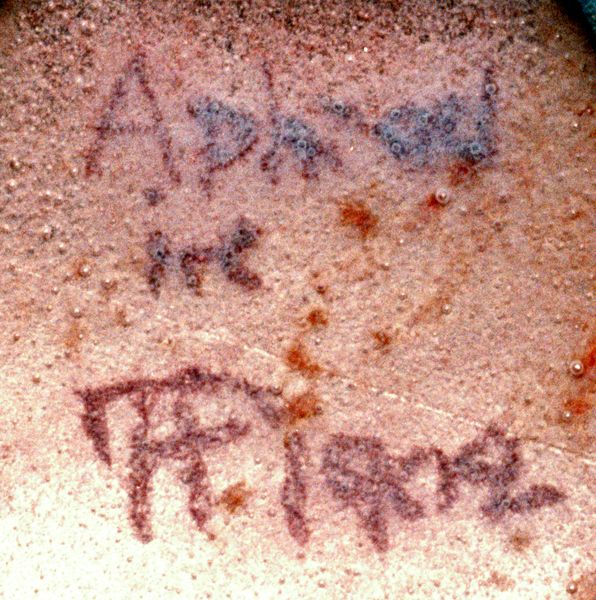 Back
PHOEBE ANNA TRAQUAIR (1852 - 1936)
'Aphrodite' Pendant
Gold, enamel
H 6.00cm (2.36 in) | W 4.00cm (1.57 in)
| | |
| --- | --- |
| Origin | Scottish, 1902 |
| Marks | The reverse signed with monogram 'PAT' titled & dated |
| Case | Fitted Case |
Depicting Aphrodite with flowing long red hair standing in a landscape. To the right of her are two doves. Framed in gold with enamelled 'jewels'.
Literature
llustrated in our book:
Beatriz Chadour-Sampson & Sonya Newell-Smith, Tadema Gallery London Jewellery from the 1860s to 1960s, Arnoldsche Art Publishers, Stuttgart 2021, p. 197
Helen Ritchie Designers & Jewellery 1850-1940, Jewellery and Metalwork from the Fitzwilliam Museum, 2018, pp. 53-56 biography
Phoebe Anna Traquair 1852-1936, exhibition catalogue by Dr. Elizabeth Cumming, National Galleries of Scotland, 1993. 'A noble passion & an exalted inspiration': the Art & Craft of Phoebe Anna Traquair.
Her versatile & accomplished oeuvre included mural decoration, painting, furniture decoration, book illumination, embroidery, enamelling & jewellery. Harmonising art with life, she expressed through her work, the beauty of nature & the trials of the human spirit. '.....I have come from her work overwhelmed, astonished, as I used to come long ago from Blake, & from him alone. She differs from all other modern devout painters but him in this supreme thing. The nearer she approaches the Divine the more passionate become the lines - the more expressive the faces, the more vehement is every movement. To the others the world is full & the spirit empty'. The letter written in London on 16 June 1906 by the poet W.B. Yeats to Lady Gregory.
Collections
Acquired by The Richard H. Driehaus Museum, Chicago
Ref No 2475
Sold
CALL DEALER